moi

Generalissimo Postalot
Posts: 809
Joined: Jul 13th, 2006, 10:29 pm
Thank you for the black cute 4 month old kitty..she's a sweetie and our 7 month old grey kitty; "Trouble" is now loving "Diamond". Here's a pic of them two!! BTW they are running all over the place as I type..playing tag. (they sure play loud! They keep crashing into everything as they run...) Diamond keeps collecting the tops of the pepsi bottles and carrying them around. Too funny!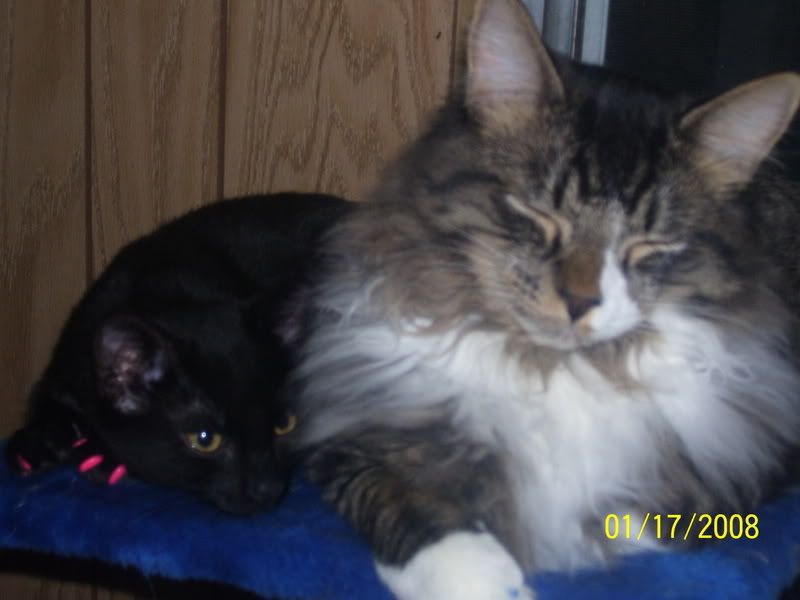 Crying-Angel

Lord of the Board
Posts: 4798
Joined: Jul 2nd, 2006, 8:35 am