Grandan

Grand Pooh-bah
Posts: 2739
Joined: Aug 14th, 2007, 4:05 pm
It seems it is possible to own a home even when you start with debt if you are willing to work for it.
https://www.castanet.net/edition/news-s ... htm#269236
*****
Before you even consider buying a home, Yee says it's important to manage your debt. When she was thinking of purchasing a place, she had $20,000 in debt, so she started living even more frugally and taking on gigs whenever she could.

"I did that through working two full-time jobs and a bunch of part-time jobs and really made that my focus," she said.

Some of the work was unglamorous, she admits, and only paid between $8 and $10 an hour, but it added up and within a year, she was debt free. Looking for freelance work and selling odds and ends online helped her too.

Savers may also be lucky enough to receive help from family members, who sometimes have the means to chip in or lend interest-free money, which can help to save even quicker.

"I personally didn't get any help with my down payment, but if my parents had offered, I probably wouldn't have said no, but I also don't think that it should be expected," she said.

Yee used a method that she calls "building your budget backwards" to start saving for her down payment.

She worked out that she wanted to buy a home within three to five years and divided up the cost of her ideal home to calculate what she thought she could save every month. Then she subtracted the monthly rate from her budget before calculating how much she'd spend on rent, bills, groceries and other things.
****
Waste not
OKkayak

Walks on Forum Water
Posts: 14241
Joined: May 14th, 2018, 11:10 pm
Cutting your costs? Working your butt off? Taking personal responsibility for your finances and goals?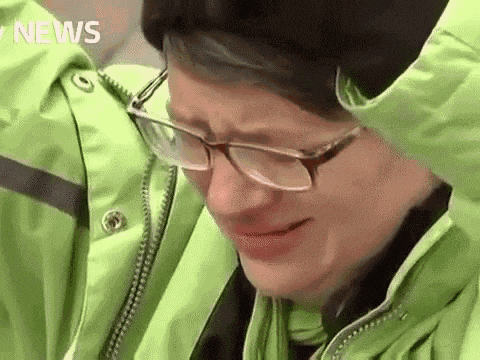 Thats some dangerous thinking in todays world where everyone is accountable except for yourself and where the world is just soooooo unfair
soupy

Übergod
Posts: 1765
Joined: May 14th, 2006, 10:31 pm
2014 I finished my diploma and was 25g in debt

2019 my student loan is paid off, home purchased, ZERO financial help.
Yep, it just took responsibility and financial goals.
(plus i am fine with my 10 year old car and didn't rush to purchase a fancier one)
Even Steven

Guru
Posts: 6831
Joined: Mar 24th, 2015, 7:20 pm
Some of the work was unglamorous, she admits, and only paid between $8 and $10 an hour
When was that, 20 years ago?
TylerM4

Lord of the Board
Posts: 3680
Joined: Feb 27th, 2014, 3:22 pm
The other thing I find surprising is the mindset that people should go straight from higher education to a detached home. Owning a condo/apartment before upgrading to a detached home is a hardship it seems.

My own story is similar:
For 4 years after graduating college I worked a 2nd part time job as a farm hand while also working a full time job. The farm hand work was in exchange for room and board, money from the full time job 1st went to paying off student loans then to building up a $20k down payment. When I did buy, it was the 3rd cheapest home in Kelowna that had a suite (not legal - all legal suite options were out of my price range). Moved in with my girlfriend (later upgraded her to wife) to help pay the bills/mortgage while also relying on income from suite. Pinched pennies and worked really hard to renovate and fix up that place. Meanwhile my career progressed and I began earning more money. After 6 years and much work to improve the property I was able to sell and upgrade to a nicer home - was still a 20yo home tho.

Many young people these days seem to think that we all went from graduating higher education to buying a brand new home within a couple years. The reality is that I finished school nearly 20 years ago, I'm over 40 years old now and I don't think I'll ever own a brand new home.