bob vernon

Lord of the Board
Posts: 3954
Joined: Oct 27th, 2008, 10:37 am
Last edited by
ferri
on Jul 12th, 2021, 1:43 pm, edited 1 time in total.
Reason:
Off Topic
Gone_Fishin

Guru
Posts: 8255
Joined: Sep 6th, 2006, 7:43 am
My response is to Justin's porker of a lie is the same as Barry's: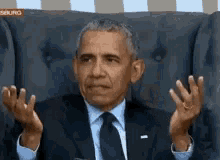 Prime Minister Justin Trudeau says he isn't angry that no one told him about a 2018 allegation of inappropriate behaviour made against now-retired Gen. Jonathan Vance, the former chief of the defence staff.

In an exclusive interview with Global News, Trudeau spoke with Global Toronto anchor Farah Nasser in Brampton and defended his decision to keep Defence Minister Harjit Sajjan in the portfolio despite recent calls for his removal and questions over his handling of the military sexual misconduct crisis.

Trudeau then said Sajjan did not know what the 2018 allegation was and said questions from journalists about why Sajjan did not inform him or follow up on the matter were only sharing "half of the story."

"Are you angry that you didn't know about these allegations?" Nasser asked.

"No," said Trudeau. "The minister actually consulted with the experts, consulted with the Privy Council office to make sure that he was taking every step necessary. …There wasn't able to be an investigation, but it wasn't up to the minister to conclude or to investigate himself."

"Or to tell you?" Nasser asked. "I mean, these are serious allegations and they could lead to serious charges. You're his boss."

"Did the minister know what those allegations were?" Trudeau responded.

"I don't know what the minister knew," Nasser said.

"The minister has said many times he didn't know what those allegations were," Trudeau said. He added that everyone serving in the Canadian military deserves to be treated with respect.

"I believe that, the minister believes that, Canadians believe that. At the same time, he took the steps necessary so when the media latches on to this as you are —"

Nasser interjected to inform Trudeau it is not simply journalists who raised questions about Sajjan's handling of the crisis but survivors and victims of military sexual misconduct themselves.

"Yes, the victims and survivors have been very clear and we are working with them," Trudeau said. "But when you say things like, 'Why didn't the minister tell you,' and then you say you can't even tell me what the minister said because the minister didn't know things, you're actually sharing half of the story."

Trudeau did not mention that Sajjan has testified he did not permit the military ombudsman who tried to share the allegation with him in March 2018 to do so.

"He did not give me any details. I did not allow him to give me any details," said Sajjan during testimony before the House of Commons defence committee on March 12, 2021. He has said he believed hearing the allegation would've amounted to "political interference" — a claim rejected by the head of the Canadian Forces National Investigation Service in subsequent testimony of his own.

https://globalnews.ca/news/8043090/just ... allegation
ΜΟΛΩΝ ΛΑΒΕ

Biden to yell "C'mon Man" repeatedly until oil imports increase.