Thinktank

Guru
Posts: 9792
Joined: Nov 5th, 2010, 6:21 am
So now everyone will buy oil from Iran.
The Saudis, little slaves of America who helped America slaughter hundreds of thousands of people in Yemen
(does that country have resources? I don't know) - have now agreed to peace with Iran.
So when did Iran become good again? and why? Is it because when Russia is selling oil, warmongers want to slaughter
Iranians, but when Russia is slaughtering people, warmongers want to buy oil from Iran?
Is that the reason Iran suddenly became good? Because Russia suddenly is bad?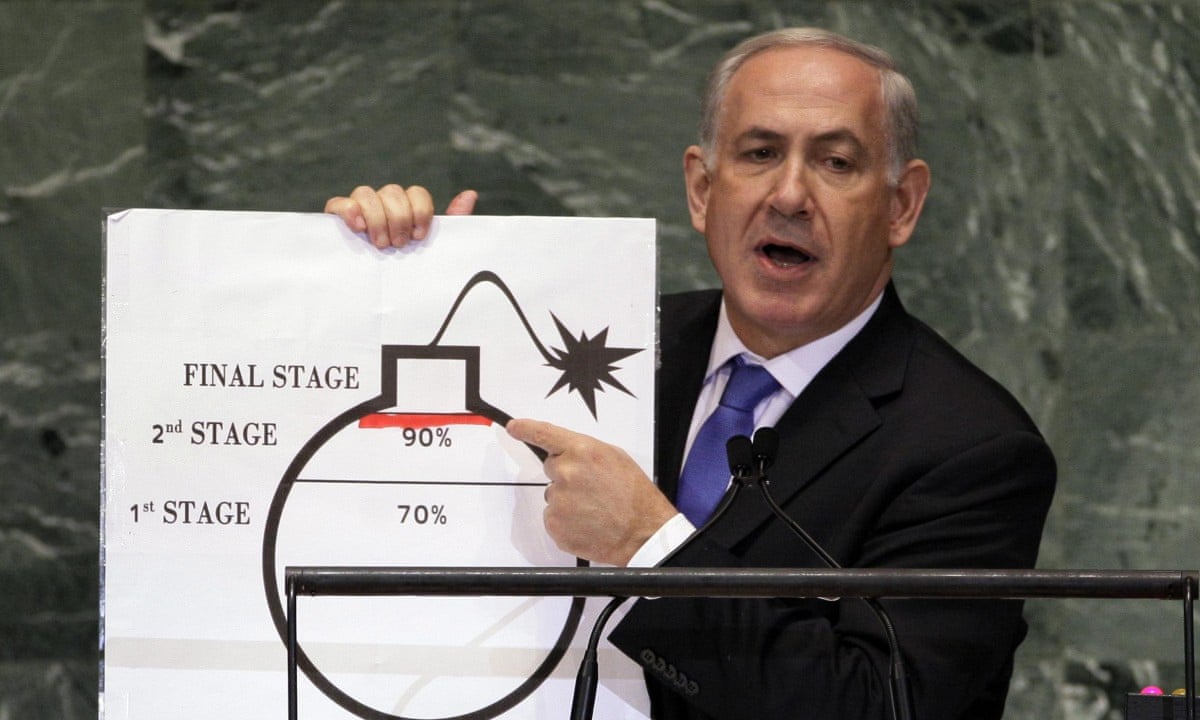 World's big warmonger say Iran is bad. He says Iran wants WMDs
https://www.youtube.com/watch?v=O5Uf_2OMuDw
If you have to be persuaded reminded bullied pressured bribed incentivized, lied to, guilt tripped, coerced, socially shamed, censored, threatened, paid, punished and criminalized, to gain your compliance- the thing is no good
Queen K

Queen of the Castle
Posts: 68602
Joined: Jan 31st, 2007, 11:39 am
Yemen has a geo-political strategic position to the shipping lanes.
Spend some time and money on establishing an Estate plan, a Legal Will, your wishes and who is the Executor. Watch Grant of Probate videos. Understand the process to help yourself and loved ones.
nucksRnum1

Lord of the Board
Posts: 3027
Joined: Jul 2nd, 2021, 1:55 pm
Iran is only a bad guy because they stand in the way of the US/Israel's economic and geopolitical interests. America became hypocritical and lost its ability to assert moral authority anymore. The US is imploding economically and politically and is unstable. Every treaty that the US created in the middle east failed. Especially ones made with Israel/Palestinians. Settlements are still made by force - especially now that a far-right government has power in the halls of Israeli power.

China is awash with money and with infrastructure projects all over the globe. And the US can't even find the time or effort to prop up Haiti for stability in that region - or their own like Costa Rica. If the US continues to sabre rattle with Russia in Europe - and China in regard to Taiwan - they won't be able to afford a war on 2 fronts. Especially considering how corrupt and ineffective the US is at regulating banks.

China has a vision of their future. It has plans for trade all through the middle east and to Europe without making stops being funnelled through North America. They can sell right to the door to any African nation China has built up economically. Or the middle east they have stabilized recently. Building their rail systems throughout the middle east and a modern silk road trade avenues to Europe. America only has the past.

China produces everything. China manufactures everything. China trades everything. China even has significant investments in wall street and global banking systems. Propping up western economies. China is the dominant economic power globally today. Like the US/UK was at the beginning of the 20th century. And China will be the dominant military power soon if not already. Meanwhile, the 21st century has the US economy and military closing in on itself. With no appetite for conflict after a wasted 20-year war. The UK is in shambles after Brexit under a conservative government. NATO is being used out of convenience to oppress Russia economically and geopolitically. While enriching itself in a proxy war.

If America and the west continue to be morally corrupt and just want to make a quick buck - then other countries will fill the vacuum as a friend or mediary. Which it has just done in Iran. It's a circle of life thing.
Even Steven

Guru
Posts: 7705
Joined: Mar 24th, 2015, 7:20 pm
We have no right to designate someone else bad or good.

Cause we ourselves are just awful. The majority of the world hates us.
65deluxe

Generalissimo Postalot
Posts: 703
Joined: Feb 11th, 2014, 4:31 pm
Even Steven

wrote:

↑

Mar 18th, 2023, 12:37 am

We have no right to designate someone else bad or good.

Cause we ourselves are just awful. The majority of the world hates us.
Curious, when you say "hates us", are you speaking the US or the western world? The US I can see.
"How can this be considered acceptable behavior for the President?"
Even Steven

Guru
Posts: 7705
Joined: Mar 24th, 2015, 7:20 pm