Thinktank

Guru
Posts: 9792
Joined: Nov 5th, 2010, 6:21 am
Blackrock is getting richer every day, while everyone else discusses how to save money by cutting corners on food.
Blackrock already owns the world - will soon own the breadbasket of the world - Ukraine's rich black soil, ten feet deep
when enough people are slaughtered.
BlackRock CEO Larry Fink and Ukrainian President Volodymyr Zelensky agreed to coordinate investment efforts to reconstruct Ukraine during a video conference this week.

Zelensky's office made the announcement on Wednesday. It came after Ukraine's economic ministry signed a memorandum of understanding in November for BlackRock to provide advisory support for designing an investment framework.

https://thehill.com/policy/internationa ... krock-ceo/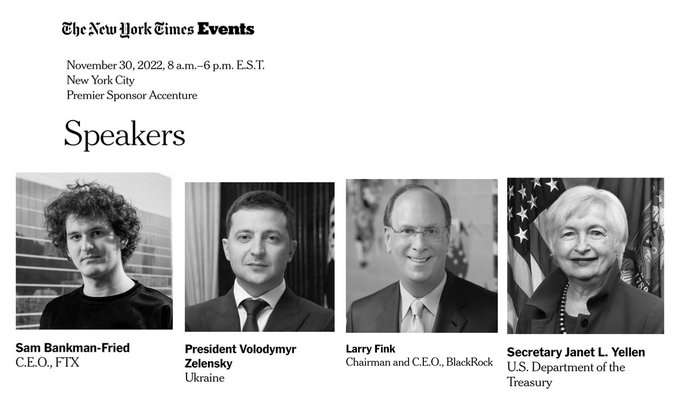 the war in Ukraine is going exactly as Blackrock is planning. Stinkin rich people.
If you have to be persuaded reminded bullied pressured bribed incentivized, lied to, guilt tripped, coerced, socially shamed, censored, threatened, paid, punished and criminalized, to gain your compliance- the thing is no good
Thinktank

Guru
Posts: 9792
Joined: Nov 5th, 2010, 6:21 am
[youtube]
http://www.youtube.com/watch?v=US_QP5yuYuI&t=19s
[/youtube]
the media tells us French people who are old are mad because the crook of France, the same guy who
said he wants to **** off the unvaccinated - exactly what Trudeau was doing to Canada - the media
says it is the pension age that are making French people mad.
so why are young people in France angry at Blackrock? they wouldn't care about pension age.
anyone know?
Hint: French people hate thieves and tyranny - just like us. Is Justin next?
If you have to be persuaded reminded bullied pressured bribed incentivized, lied to, guilt tripped, coerced, socially shamed, censored, threatened, paid, punished and criminalized, to gain your compliance- the thing is no good