DarbyD

Übergod
Posts: 1082
Joined: Apr 29th, 2019, 12:47 pm
Oh no. Condolences to Frank's family he will be missed. I always looked forward to his knowledge of Kelowna and general input on Castanet forums.
I'm not your enemy. We have a difference of opinion, and I can live with that. Can you?
mexi cali

Guru
Posts: 9646
Joined: May 5th, 2009, 2:48 pm
Vaya con dios amigo. I loved most of your posts and always appreciated your knowledge of Kelowna. 0 years in heaven and counting.
Praise the lord and pass the ammunition
Piecemaker

Walks on Forum Water
Posts: 12587
Joined: Jun 6th, 2007, 8:43 pm
I am so sad to hear that we lost 60-YEARS-in-Ktown. My condolences to his loved ones.
It's possible to do all the right things and still get a bad result.
Queen K

Queen of the Castle
Posts: 70048
Joined: Jan 31st, 2007, 11:39 am
Awwww a well loved forum contributer, a wealth of information about the Okanagan and Kelowna. His posts will be missed. Rest in Peace 60 years in Kelowna, I hope you are enjoying the big motorcycle trip in the sky.
As WW3 develops, no one is going to be dissing the "preppers." What have you done?
crookedmember

Banned
Posts: 2872
Joined: Jan 8th, 2011, 9:43 am
Shine on you crazy diamond.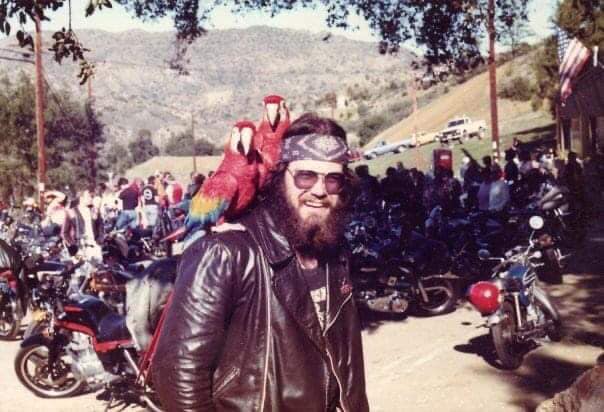 All posts 100% moderator approved!
gardengirl

Walks on Forum Water
Posts: 14235
Joined: Mar 23rd, 2006, 1:01 pm
Very sorry to hear this. I always enjoyed his posts.
Life is a banquet and most poor suckers are starving to death.
dirtybiker

Walks on Forum Water
Posts: 12181
Joined: Mar 8th, 2008, 6:00 pm
Man, am I ever late to this.

RIP Frank. We had a blast at so many event together.
Most valued trophy goes to you my friend.

And I would not even recognize your twins if I saw them now. been too long.

Ride on Brother.
"Don't 'p' down my neck then tell me it's raining!"
ferri

Forum Administrator
Posts: 58005
Joined: May 11th, 2005, 3:21 pm
MEMORIAL RIDE FOR MOTSCHKO, Frank David
Frank Motschko was born December 26, 1955, in Kelowna, BC at the Kelowna General Hospital, and passed away on October 14, 2021, in Kelowna, BC at the Kelowna General Hospital.

The memorial ride for Frank will take place June 11, 2022. Start at 9:30 AM. Meeting point for people from Kelowna is at the Duck Lake parking lot/turn off behind the airport right beside Highway 97. The 2nd meeting point is at Vernon O'Keefe Ranch parking lot, we will stay there for a bit amd leave around 10:30-11:30. Then continue to Falkland, Chase, Salmon Arm, Armstrong and back to Kelowna. It is a 260 km round trip.

Motorcycles encouraged but not necessary.

(The Falkland to Chase route has a section of dirt road on this route but it is graded and very easy to drive on.)
https://www.castanet.net/obituaries/MEM ... vid/25510/
"Weak people revenge. Strong people forgive. Intelligent people ignore."
― Albert Einstein